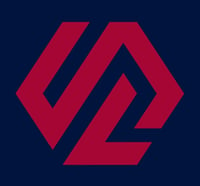 Our new, more modern-look, logo features an "S" and an "L", in a maze-like formation. This is representative of how we help businesses navigate the field of compliance, deriving areas for improvement by interpreting the audit data we gather. Moreover, our auditors are often navigating their early careers when they start with us, as well as getting an opportunity to explore local and surrounding areas. We're proud of the bespoke nature of our services to clients and the person-centred approach with which we engage with auditors - Serve Legal is not a "one-size-fits-all" business.
Alongside our new logo, we are formally publishing our CSR policy. This document consolidates our performance on key metrics, the actions we have already been taken to minimise our impact on the environment and maximise our contribution to society, plus outlining the goals for further impact. Serve Legal is in a unique position in working with thousands of young people to help businesses to operate responsibility. With our growth and maturity brings a duty of responsibility to continually monitor and communicate the impact we are having on the young people who work for us and the businesses we serve; towards the end of the document you can read what measurements we will be taking.
Serve Legal's mission is to empower businesses to operate with confidence, by engaging, developing and mobilising young people to give them the opportunity to deliver high quality, accurate work. Our company values are outlined below - we want to take this opportunity to share them more widely so that our auditors and clients get a fuller picture of who we are and what we aim to be as a business.